cubeTV
Gamification Screens That Engage, Motivate And Inspire Healthy Competition Across Your Offices & Teams.
cubeTV brings your company branding, messaging & values to life. Incorporate leaderboards, trends & deal flashes as well as incentives, custom images & external webpages. cubeTV combined with our powerful data quality analytics drives excellent CRM adoption.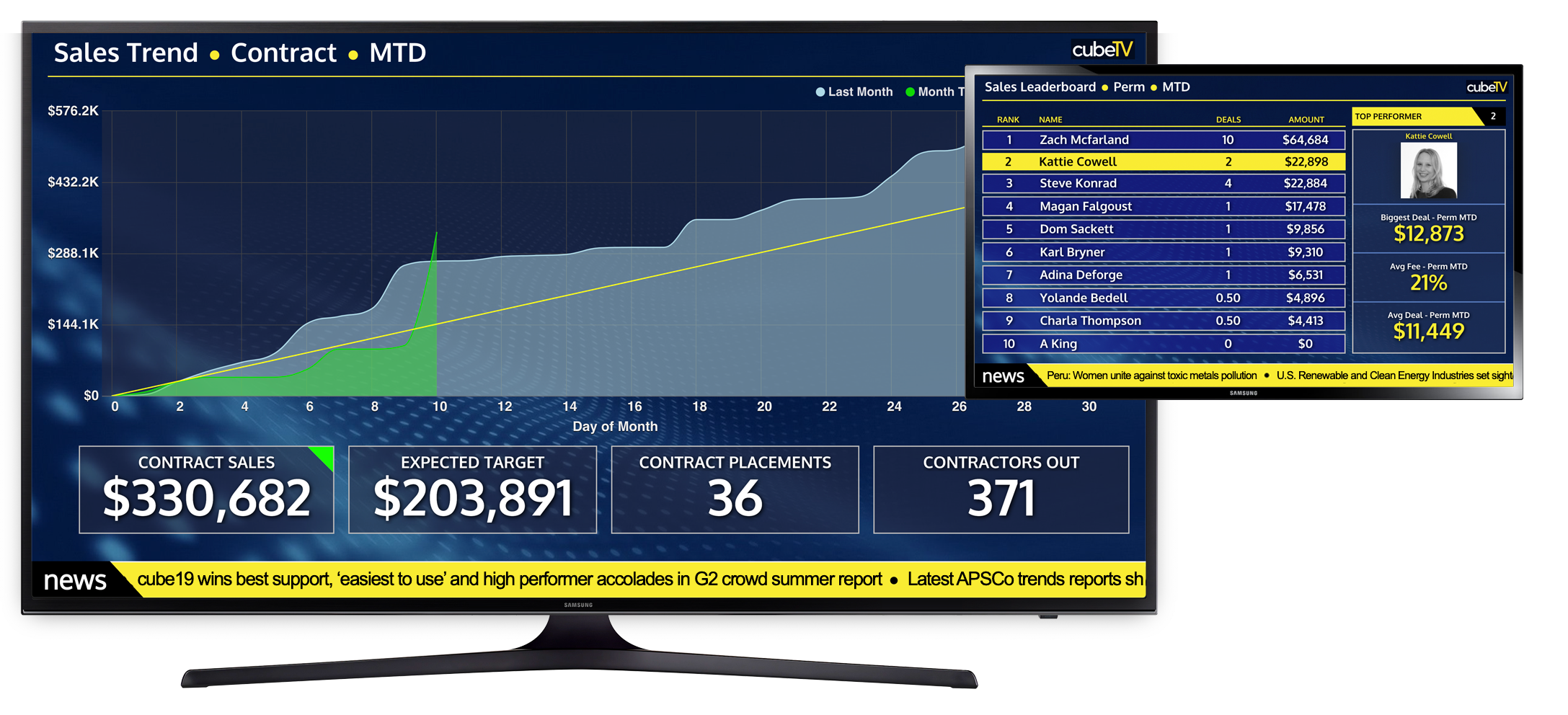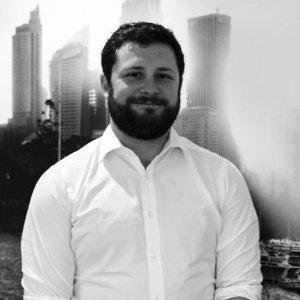 Our consultants love seeing their names at the top of the leaderboard and now make a huge effort to get correct data into Bullhorn. One of the most exciting pieces for the team is when a deal is made and the consultant's name and deal song of choice are broadcasted across every sales floor. It's such an effective communication tool to highlight new sales and it creates a positive buzz in our offices. Joel Stein, Associate Director, Precision Sourcing
Focus On Results
Create time-based real-time leaderboards that update in seconds of data being added to your CRM. Build competitions around any metric or ratio, to energise your 'early leave' incentives or weekly sales competitions.
Reward CRM Adoption
Increase CRM usage by turning data entry into a measurable and rewarding activity for your teams.
Connect Remote Teams & Offices
Broadcast to international offices and keep smaller satellite offices or remote teams connected with the wider business.
Let Your Internal Marketing Shine
Keep the message fresh with different types of content like videos, pictures and YouTube Channels. All natively supported in cubeTV.
Bullhorn Reporting Modules by cube19
BOOK YOUR DEMO
Easy to understand, real-time, actionable insights for every employee.
More than 350 of the world's most forward-thinking staffing agencies use cube19 to increase billing, improve data quality and drive motivation in recruiting teams.

Book your personal demo today to see cube19 in action.