We sat down with Liam Thomas at Highfield Professional Solutions to talk boardroom decisions, graduate consultants and the role that cube19 has played in their growth.

Since partnering with cube19, Highfield have more than doubled their headcount, charted a 34% increase in average consultant NFI and accelerated revenue growth by 240%.

Behind that growth is an ambitious company that invests in their new hires and the technology to accelerate them.
"We primarily hire graduates and trainees, so getting them up and running quickly is both a challenge and a priority."
Liam Thomas, Co-founder at Highfield explains.
"With cube19, consultants can track how they're actively working against what's being asked of them and how that translates financially."
"Team leaders use it as a sounding board for running meetings and management rely on it to make key strategic decisions on the business."
"The management and finance arms of reporting have been vital in making board-level decisions."
"We're able to put data behind gut feel and move forward with absolute confidence."
It comes back to the old adage that you can't manage what you don't measure.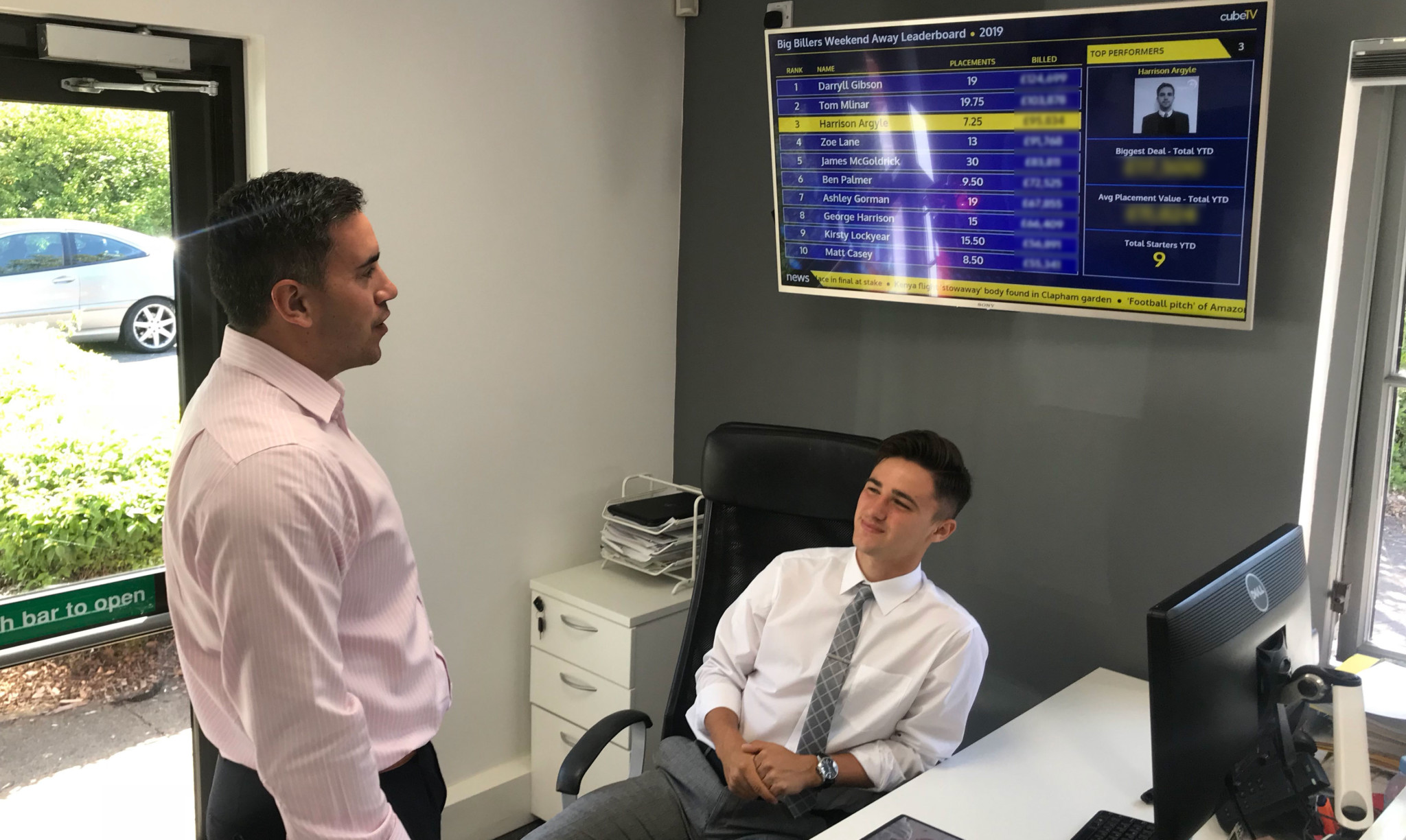 cube19 closes the distance to profitability for new hires by creating a blueprint of what good looks like.
It outlines the activity that drives the results and shows how consultants are performing against smarter targets in real-time.
Every individual has greater ownership over their performance and the insight to make better, data-driven decisions.
Highfield have invested further in new hires by setting-up an internal academy to upskill new recruits.
cube19 works in tandem with the academy to highlight where performance is breaking down and pinpoint where training would be most effective.
"We like to celebrate the wins of others at Highfield and having the incentives and deal flashes across cubeTV has given them a new lease of life."
On implementing the technology, Liam said: "It's a seamless integration with Bullhorn and after rolling it out from the top down we saw a return on investment by the second month."