Group Inheritance was built with cube19 admins in mind. It will help you to better manage your cube19 structure and let you check custom attributes for individuals and groups in our brand new UI.
Group Inheritance lets you monitor and set deal music, currency, locale, and Oneview Page attributes. The rest of this blog gives you specifics on the functionality, how to use it, and where to find it.
Hierarchical Tree View
This is the first time we've used this style of UI in cube19. From here you have a bird's eye view of your organisation and the relationship between groups and the individuals that sit within them.
To access this new view, click on the menu button in the top right of cube19 then "Admin", "Groups", and hit the brand new "Group Inheritance" tab.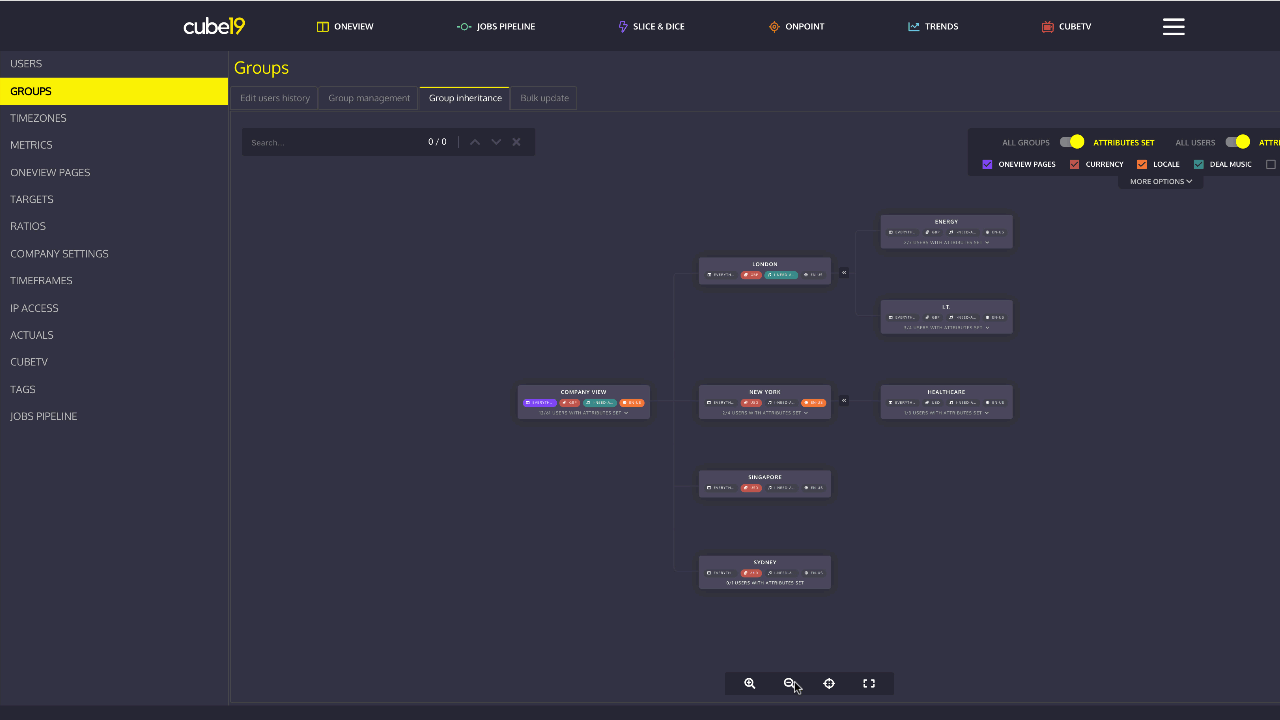 Filter by Attributes
Here you can toggle the users you see in the hierarchy by their attributes. Perfect for quickly spotting users with custom attributes.
Custom attributes are set at the level of the individual user and can differ from their parent group or groups further up the hierarchy.
Here's a list of the filterable attributes
Oneview Pages
Currency
Locale
Deal Music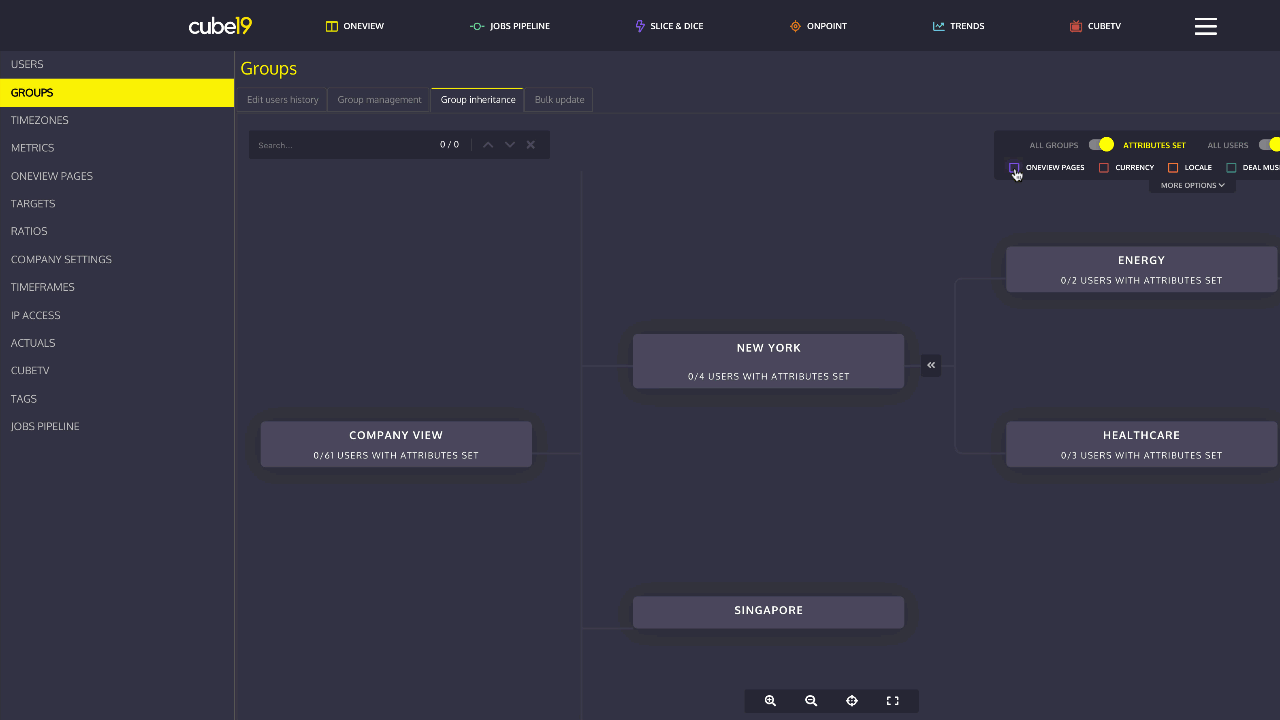 Easily add a new group
It's now easier than ever to add a new group while administering cube19.
Quickly add a new group by clicking on the "pencil" icon next to the group to which you want to add a sub-group.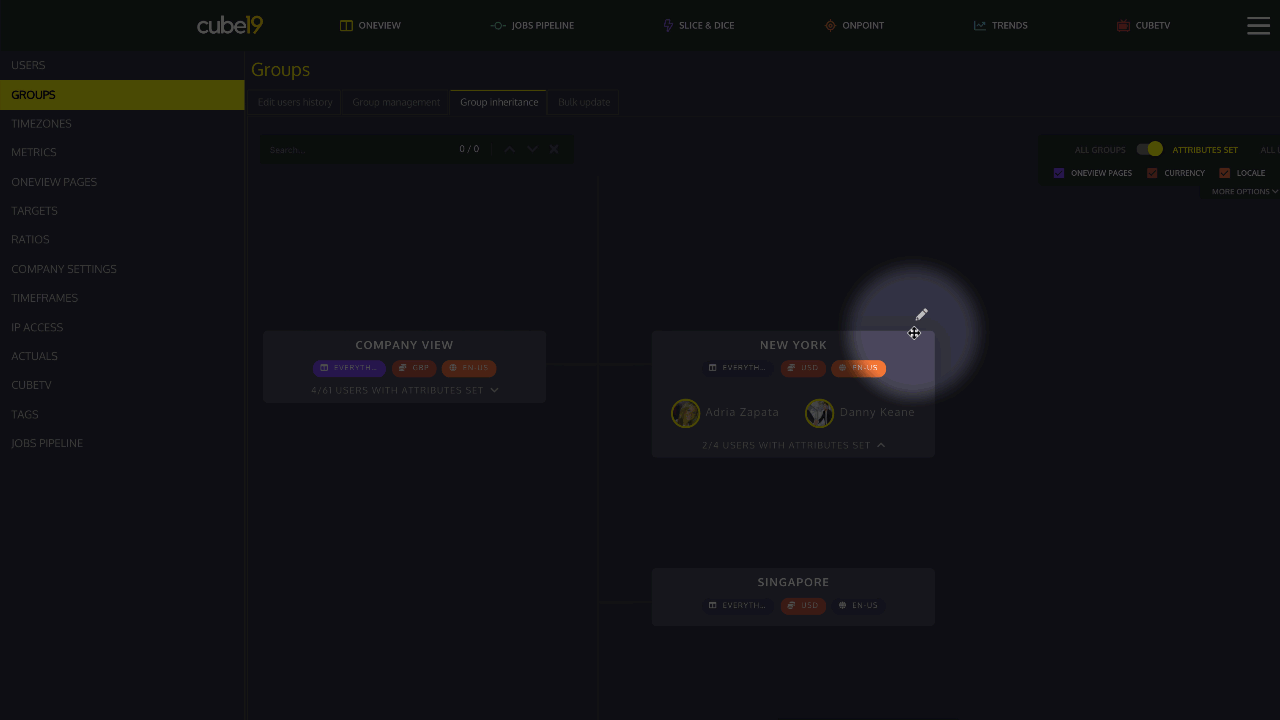 These improvements are part of our long term plan to improve cube19. Therefore, we would love to hear your feedback on Group Inheritance, the platform, and our services.
Feel free to send comments to your Customer Success Manager or our Head of Customer Success, andy@cube19.com.