Jobs Pipeline
Manage Every Single Process in One Place and Instantly Understand What's Going on with Live and Closed Jobs
Jobs Pipeline provides real-time, automated insights on live jobs so you know which ones need attention and which ones look most likely to close.
Everyone can see the stage, value and activity against jobs which removes subjectiveness from pipeline conversations, improves forecasting ability and contributes to an increased fill rate.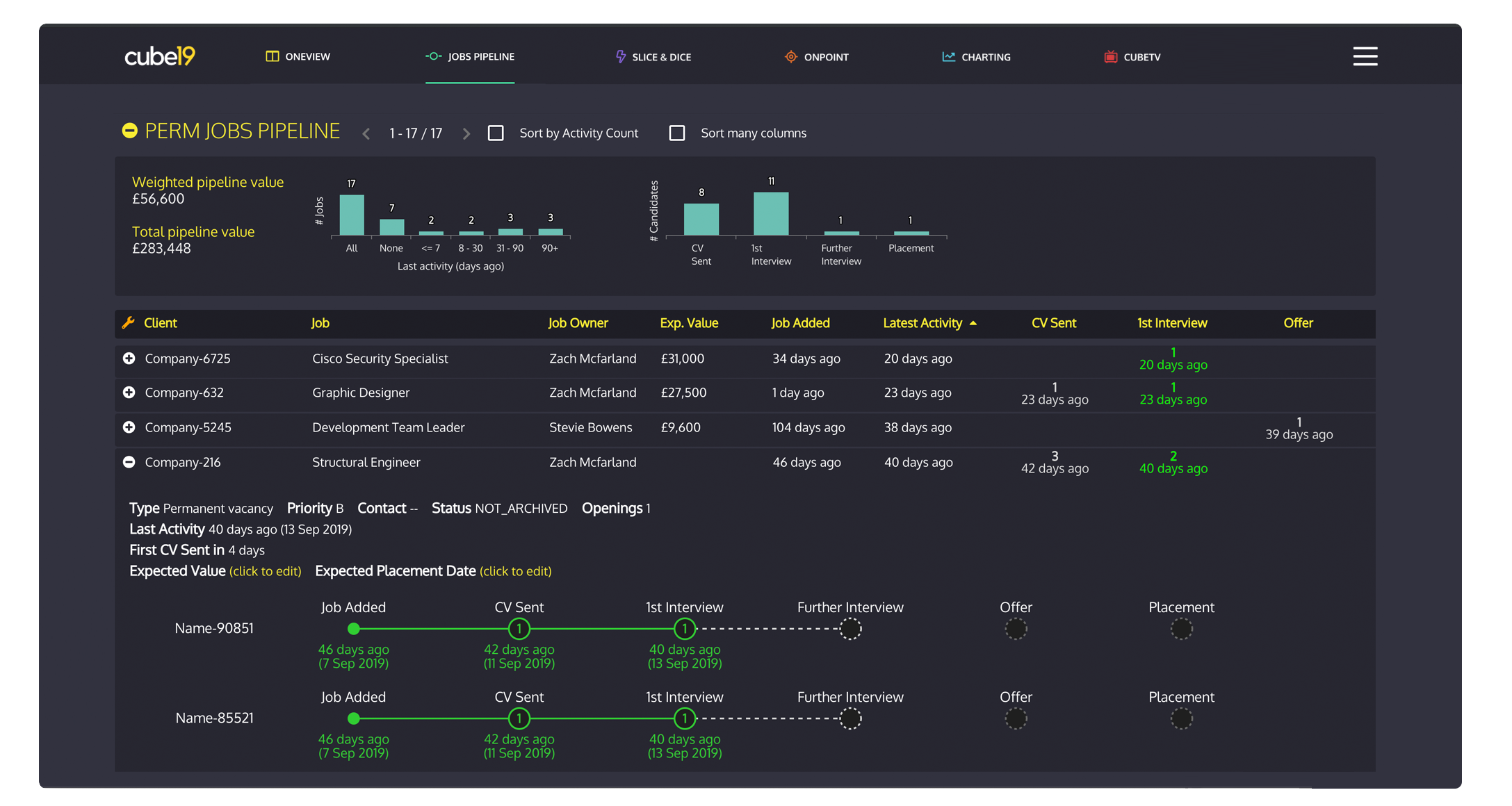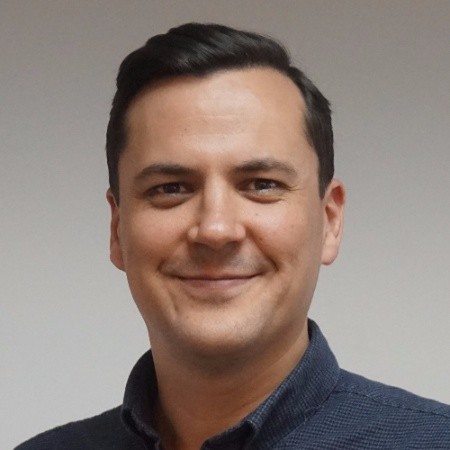 Jobs Pipeline from cube19 has transformed the way our consultants work by making it easy for them to see in-depth information about every job they are working in a single dashboard. Jobs Pipeline has made a massive difference because it's now impossible to miss or neglect opportunities without the consultant or our management team knowing! This is leading to increased productivty, billing and a greater focus on which clients and jobs to prioritise. James Burdis, Director of Operations, Hanover Recruitment
Get the most out of every process
With every current and historic role at your fingertips, you can unlock opportunities of current roles or go back to analyse candidates or clients that can be reengaged.
Analyse your pipeline like never before
Filters and dropdowns let you quickly find the roles you're interested in. Jobs Pipeline groups roles by recent activity, so you can instantly identify the actions that will lead to increased revenue.
Different views for Leadership to Resourcers
Jobs Pipeline can be configured for each job role in your organisation. So when your people log in they only see what's relevant.
Work seamlessly in Bullhorn
Correct errors in your Bullhorn CRM with native shortcuts next to every job that takes you straight to the record.
Built for your business
We set up your Jobs Pipeline to mimic your business structure by separating the recruitment split of contract and permanent.
Replace complicated with simple
Jobs Pipeline makes managing, analysing and deciding the next best action on a large volume of jobs, a breeze.
Answers, fast
Each pipeline has a simple visual summary including; bespoke weighted pipeline value, total pipeline value and latest activity
Make The Right Decision And Work The Best Jobs
Recruiters & Resourcers

Search previous placement's to find new opportunities 
With all your active jobs in one place every time you log into your CRM, it's easy to manage your open jobs effectively

Directors & Managers

Find Answers By Easily Searching Multiple Pipelines & Processes
Check the health of every job your team is working, where the activity is concentrated and where the efforts of your team are best placed today and in the future.

CEOs

The Latest Updates On Every Process and Keep Track Your Pipelines
Get a 360 degree look at every pipeline no matter where the office is in the world. With Jobs Pipeline you can drill down to see key information at every stage. Daily check-ups, client health checks, and highlighting problem areas for the business are all possible at the click of a button.
Bullhorn Reporting Modules by cube19