OneView
Real-Time, Automated Dashboards That Turn Your Valuable Data Into Easy to Understand Actionable Insights.
Our individualised OneView dashboards make data-driven decision making easy and ensure that your people use their time on the most valuable tasks. More placements, improved contractor/temp redeployment rates and better profits are all achievable with your current team if you truly harness the power of your own data.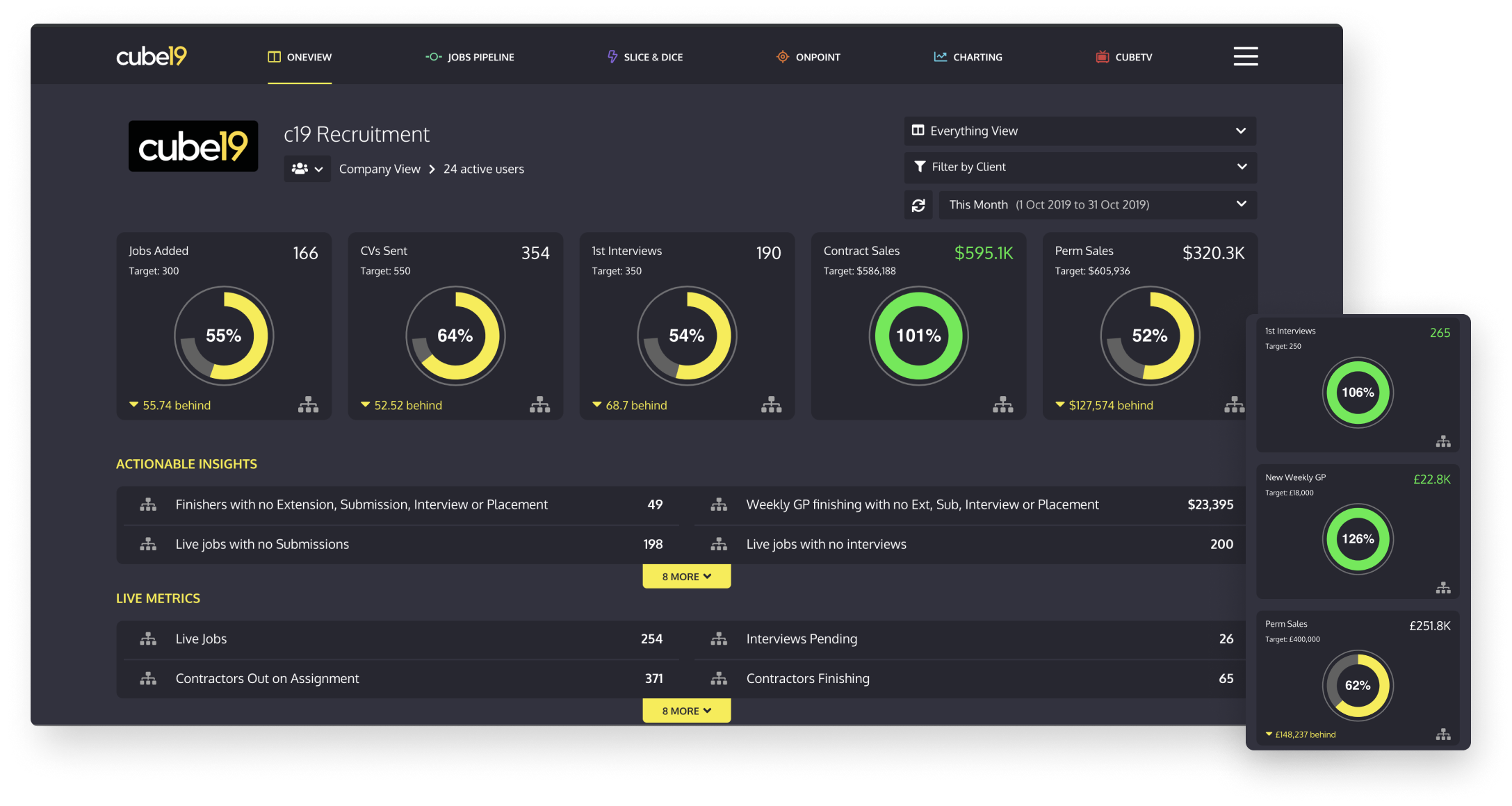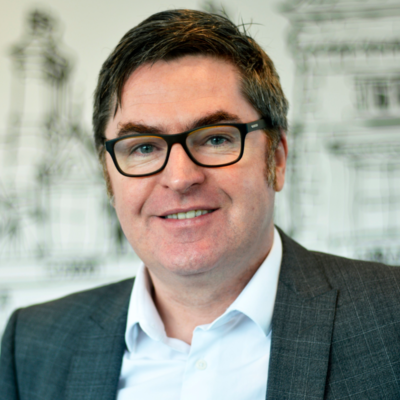 As a CEO, having access to company performance data at the touch of a button across multiple time zones is critical. I spend more time on cube19 than I do on Netflix and I wonder how I ever ran the business without it John Gaughan, CEO, Finlay James
Your Single Source of Truth
Guide new starters, top billers and everyone in between with personalised dashboards packed with real-time Revenue, Activity and Performance metrics coupled with forward-looking Actionable Insights. Show everyone where they stand against target, what has been missed and find new opportunities from client to client with Client Filters.
Spot Missed Opportunities
Actionable Insights on your OneView dashboard show your team how they should spend their time and what specific activities will lead to success.
Information Your Team Can Rely On
Empower your team by showing them their exact activity and how that has impacted their performance with our sleek, easy to understand, role-specific dashboards.
Maximise CRM Value
Increase CRM adoption and harness your data like never before by giving your people a compelling reason to use it.
A Complete View of Your Business
Get the information you need when you need it. With OneView you can check the performance of any Office, Team or User in your business, so you can identify opportunities and quickly resolve issues ahead of time.
Spot The Warning Signs Early
Red, amber and green Priority Metric dials make it easy to spot missed targets, contractors 'at risk', or underperforming ratios in real-time.
Work From Anywhere
Connect to your business from anywhere in the world with cube19 on your mobile, tablet or laptop.
Use OneView to Grow Your Business
Recruiters & Resourcers

Empower your recruiters to stay "on plan" and achieve their financial ambitions.

Recruiters and resourcers can make sure they stay on top. Priority Metrics keep their targets "front of mind" and update in real-time while Actionable Insights signpost their fastest route to revenue.

Directors & Managers

Flexible enough for your leaders to switch from manager to biller in an instant.

Give your hardest workers the tools to manage their workload and their teams to achieve the best results for your business. Help them to get more out of training and 1 to 1 sessions with detailed performance logs for all their team. You can even upload Financial data to get the truest reflection of everyone's impact on the health of your business.

 

CEOs

Check your business's performance anytime.

Get a 360° look at your business and drill down to specific office, team or individual performance.

Daily check-ups, client health checks, and highlighting problem areas for your business are all possible at the click of a button.

 
Bullhorn Reporting Modules by cube19