OnPoint
Easy to Use Comparative Reporting Built for Your Recruitment Business
Compare any metric, target or ratio for a detailed look at productivity across your business. Rank offices, teams and users with leaderboards and update targets quickly.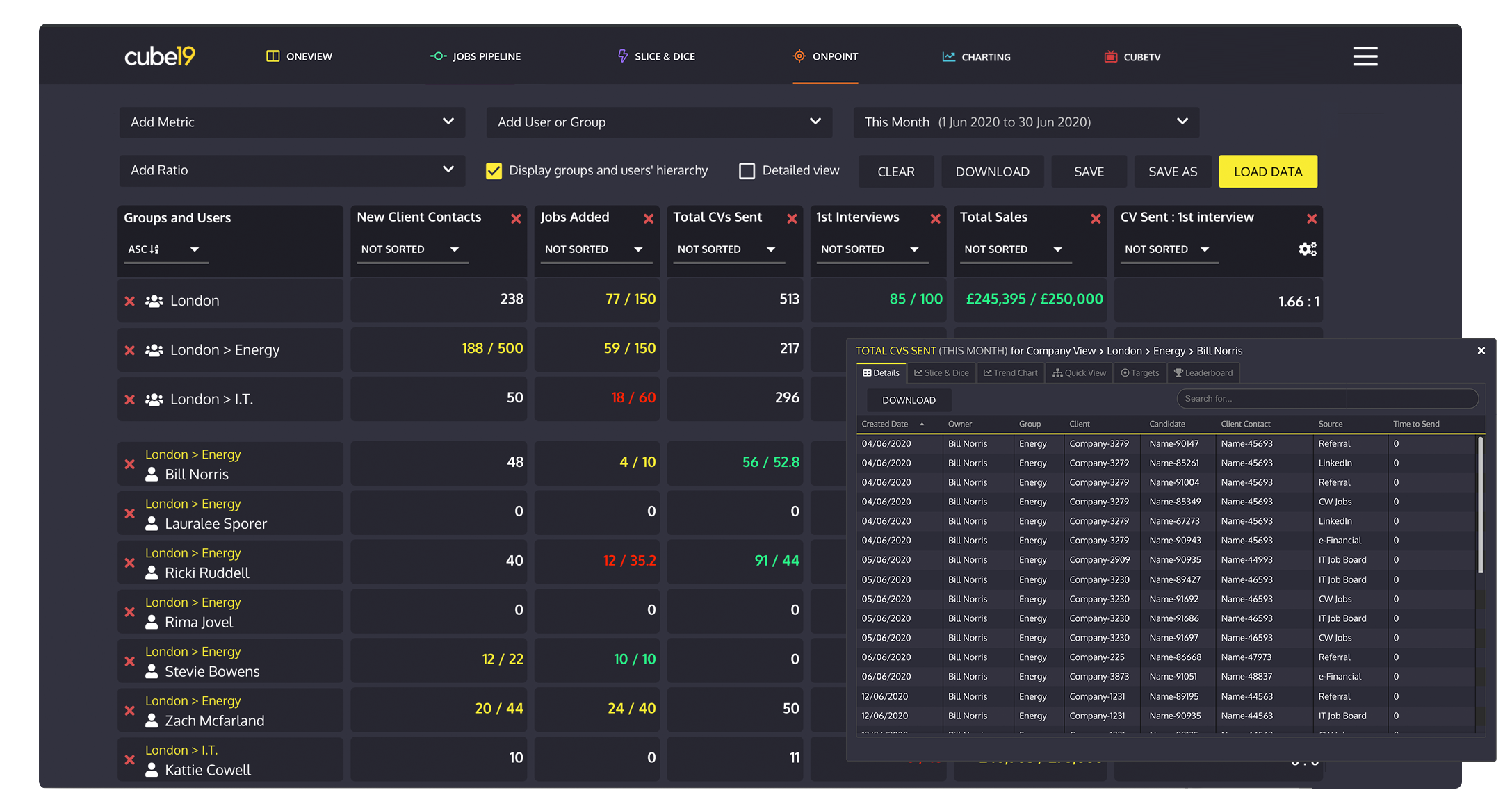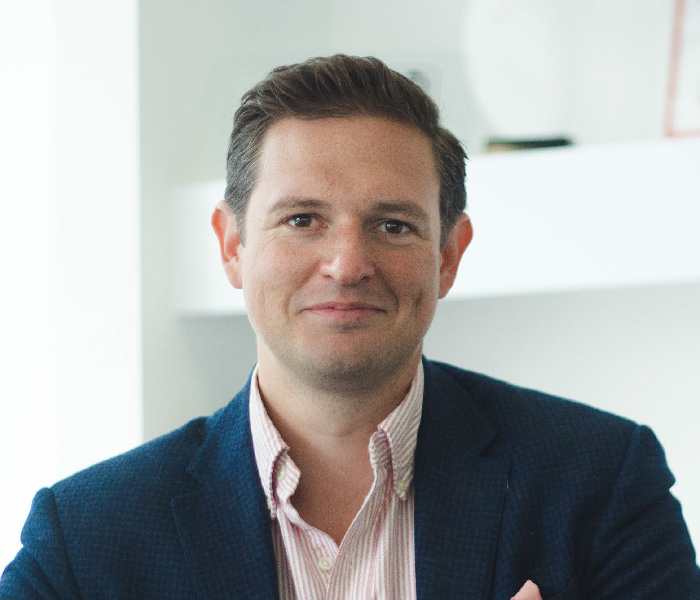 The ability to compare and contrast the performance of different teams, locations and managers in a single platform, enables us to make data-driven decisions quickly and easily. Bradley Lewington, CEO, Spencer Ogden
Unparalleled Comparative Reporting
Compare any user or group's performance and activity metrics to uncover where training could be required or whose success can be repeated.
All in One Place
Manage every target in one place and track everyone's performance against each other.
Tailor to Your Business
Create custom ratios by combining any metric in cube19 to compare performance. From there, plot them as Trends graphs or create leaderboards to broadcast the results across your offices with cubeTV.
Less time reporting 
Create a report once, set a rolling time period and then 'save' to have instant visibility when making those crunch decisions.
A feel of your business in seconds
Sort by activity counts, revenue or 'percentage of target achieved' to view and compare your whole companies performance like never before.
Bullhorn Reporting Modules by cube19