There are no silver bullets with recruitment technology but there is an armoury of success. 
Within it are the clear reasons to introduce the tech, enough forethought to implement it and steps to fold its ongoing adoption into the company culture.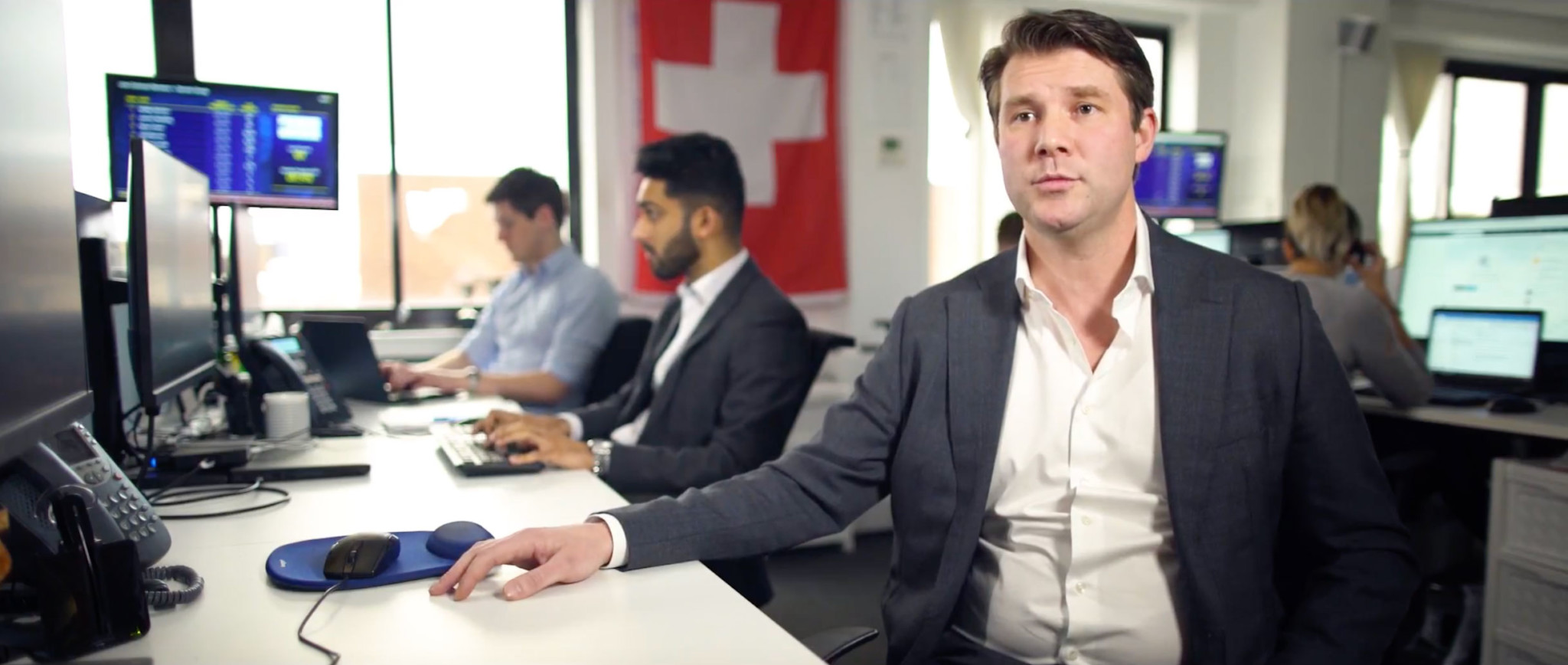 Darwin Recruitment is a global success story with almost two decades behind them delivering technology specialists to over fifteen countries.
They net double figures in the millions and boast multiple offices, teams, and departments across the world.
We sat down with Paul Kirby, CEO, to hear how they have successfully brought technology and data into every recruitment decision.
After transitioning from Itris to Talent Rover last year, Darwin encountered difficulties introducing new systems into old processes.
"Your CRM is the core of your business and replacing that is effectively like undertaking a heart transplant."
Shoehorning new technology into an existing tech stack can create friction in the recruitment process and limit the success of that solution.
If things are working then it's a challenge to convince people to do them differently, even if it is in their interest. 
Your consultant might have billed a million, but what if they could achieve that in half the time, with less waste and how do you replicate their success across the board?
"It's the collision of old with new and there's always behavioural  challenges that you can't foresee."
The leadership at Darwin realised that they would have to build their processes from the ground-up to establish a truly tech-driven sales process. 
To have their managers and consultants put the CRM and analytics before immediate action.
"We revisited where the process was breaking down and rebuilt our processes to work in tandem with Talent Rover. We wanted to create a seamless tech stack that moved together and cube19 became the measuring line for how that transformation was performing."
A partnership that's grown together
Darwin has the added insight of having previously built their own bespoke reporting tool in Salesforce.
"We intended to bring our reporting in-house to shape to our will, but it didn't deliver the advantages that we'd hoped for. cube19 provides us with the speed, utility, and access to the insights we need at the time we need them."
The power of cube19 often sits in providing simple directions on top of intelligent analytics.
It's that simplicity that sometimes downplays the work that's going on behind the dashboards.
"We spent a lot of time recreating the functionality that cube19 already delivered. In undertaking that journey ourselves we came to appreciate the steps that cube take."
Partnering with cube19 opens access to an on-demand team of experts that are constantly reviewing and improving an agency's service.
There's a guarantee of delivery that removes the pressure, time and focus from agencies attempting it themselves.
"There are alternatives out there and the option to invest in your own solution, but you simply can't get the level of competence for recruitment analytics elsewhere."

"cube19 is the most effective partner we have. When we have a business challenge to reporting, there's a rapid response that almost always offers a successful solution."

Paul Kirby, CEO, Darwin Recruitment
"We're a multinational business with five offices that are spread across the world. That means there's a real complexity around reporting on multiple currencies through a single data point."
"cube19 went away and developed the ability for us to consolidate multiple currencies into a single truth and it's been a real testament to our growth with the platform."
"They've travelled with us on our growth and adapted to our needs as we've evolved."
Everyday analytics behind every decision
cube19 is a multi-purpose platform that's used differently across a business. One function is to provide leadership with a vantage point from which they can oversee the entire performance of the company.
"When running a multinational business with many arms, you need the confidence that every aspect of your business is reporting and performing as you intend."
"cube19 gives me a snapshot of the entire business, to immediately see what's going on and without it I'd lose an enormous advantage."
"I can log into cube19 at any time and see that the dials are down in multiple areas and build a conversation around it."
"If we're tracking under the benchmark number of interviews for a month then it's an immediate red flag that I can attend to."
"At board level, we report on the overall performance and wider goals and dilute that back down into directives for management."
"Management drive this blueprint on a more granular level and drill into individual performance, spotlight training and accelerate their respective teams with cube19."
"Each month we forecast in detail and while that goes wider than using cube19, it's certainly supported by its figures."
"We can identify trends, measure expectations and use the insights from cube19 as a sounding board for the performance conversations we have each month."
"The figures sitting on the platform hold everyone accountable and managers drive their questions from the data."
–
cube19 sits seamlessly within Darwin's tech stack and complements their ability to put data at the heart of every business decision.
When it comes to recruitment technology, there are no silver bullets. It's only as effective as the people using it, the environment it's bedded in and the support it's given.