Slice & Dice
Powerful and Intuitive Ad-Hoc Reporting Created to Answer Any Question About Your Recruitment Business
Slice & Dice is a drag and drop report builder designed for front office business users that enables you to create detailed, real-time reports about clients, jobs, candidates and business performance in seconds.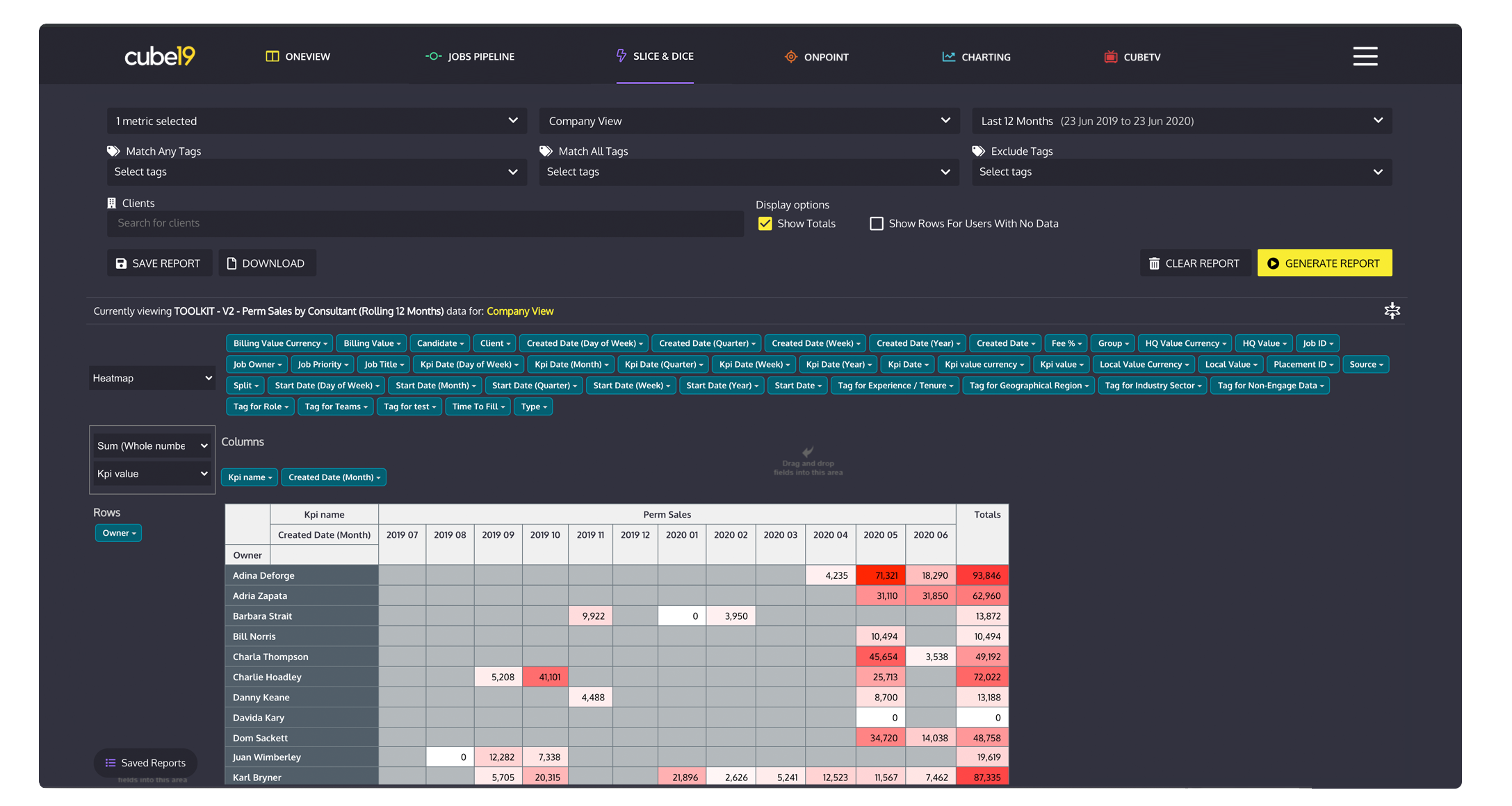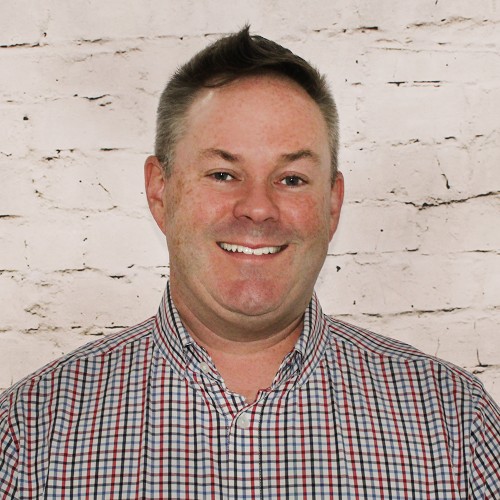 "With cube19, we quickly identified two enterprise clients that were consistently four times less responsive than our benchmark. We stopped prioritizing their jobs, reallocated time and submittals to other enterprise accounts and created a 10% boost to our gross margins." Jeff Pierce, Director Technical Operations, eHire, Atlanta GA
See Your Business Like Never Before
Finally, you have access to a tool that lets you answer any question you have about your business, in a matter of seconds.
No Analyst Help Required
The intuitive Slice & Dice reporting suite means you never need to ask for a report again.
If you have analysts in your business, they can now spend all of their time doing what they do best – analysing!
Eliminate Duplication of Effort
Whether you're building a company-wide performance report, a cross-team evaluation or your latest board report, you only need to build it once with Slice & Dice. From there you can share your report at the click of a button, with anyone in your organisation. 
Focused and Secure
Control the level of visibility each user has to keep your team focused while ensuring sensitive information is kept private.
Ready, Out The Box
Our Management Toolkit pack gives you instant access to the most commonly used performance and client reports across hundreds of staffing businesses.
Trusted Reports, Every Time
Our platform pulls data from your CRM in seconds, so as soon as a deal hits the board or a CV is sent, any report you run will give the truest reflection of your real-time business information.
Bullhorn Reporting Modules by cube19